Message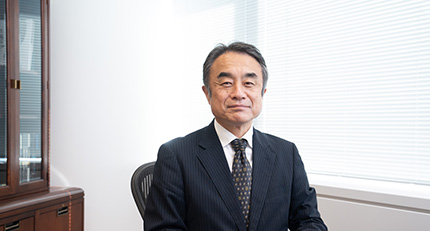 I would like to begin this message by expressing my sincere gratitude for the continuing support provided by our customers and stakeholders.
Mitsui Bussan Automotive Inc. was founded in April 1993 as a wholly owned subsidiary of Mitsui & Co., Ltd. Since then, we have been making a contribution to the development of mobility culture around the world, including support for overseas expansion by Japanese automobile manufacturers, as well as the importation and sale of European premium brands and American luxury modified cars, based on our reputation for dependability, our international networks, and our highly skilled staff and their capabilities to respond to rapid changes in the business environment. The continuous growth that we have achieved would not have been possible without the support of our customers, business partners, and employees.
In April 2023, we marked the 30th anniversary of our founding. To keep realizing innovation and achieve further enhancement of our business activities, we have formulated a new business plan packed with specific initiatives designed to create a sustainable future in harmony with the environment. The management and employees of Mitsui Bussan Automotive will work toward the realization of this business plan, contributing to the development of a sustainable society through mobility together with our stakeholders, and creating a brighter future where people's aspirations are fulfilled.
President Hiroshi Hara